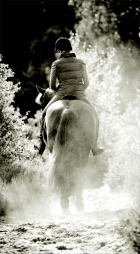 WELCOME TO the RidingDiary...
Spring is here...
...which may be difficult to believe with such wintery weather about. A good time to sit in the warm and plan your 2013 diary with the help of
the RidingDiary
, and dream of warm, sunny days ahead.
Spare a thought for the thousands of event organisers who are busy making the arrangements for their 2013 events. Last year's cancellations cost many events very dear.
Everyone is keeping their fingers crossed for a much drier year in 2013 so we can all get out and about competing, training and having fun with our horses and ponies. And you have some difficult choices - there are over 2000 events on the RidingDiary in APRIL alone, with more events being added daily. How will you decide which ones to choose?
the RidingDiary contains details of all types of equestrian events - find details of Ridden and Inhand Shows, Showjumping, Dressage, Endurance, Fun Rides, Trec, Eventing, plus a huge range of clinics, demos and workshops and everything in between. We include affiliated and unaffiliated events, lots of qualifiers and fund-raisers not to mention Riding and Pony Club events, courses...the list just goes on and on.
If you are looking for Fun Rides in particular then the RidingDiary Fun Rides page is a must - check out what Rides are happening near you. With so many to choose from I am sure you will be able to find the perfect ones for you - a variety of distances, some with jumps, some suitable for novice horse and rider and some suitable for lead-rein.
No-one to ride with? Look at the Riding Buddies category in our Classified Ads section. If you are looking for some new friends to ride with, do take a look - or why not add your details?
Jane Waters - March 2013
Many thanks to Carys Jones Photography for this month's fab photo.